Follow the Money
Well as all of you know very well. Leng Mou tends to be non-political. However, when it comes to money, we know the basic stuffs really well. So if you wanna strike it rich in Malaysia, follow these few guidelines(not proven though), bearing in mind the title today is "Follow The Money":
1. Money grow on trees

Contrary to popular believes that money doesn't grow on tree, Boss Lepton is going to state the obvious, MONEY GROW ON TREES!!!! Only if you know what tree that is.

Why?

Follow the money.

Let's say that the scenario is depression. We all know that the one economy that never fails when there is a depression, or even if the market collapse, is the FOOD market. Yes, if you ask Boss Lepton which industry would he like to invest in, it would have to be the food industry. Ask yourself, where did your money go today?


But not just any food industry. I do not mean starting chains like starbucks or mcdonalds or your local ayamas. These industries although profitable, can't take rumours really well, think of Avian Flu and Mad Cow Disease. What I'm talking about are the greeneries, the vegetable, the rice, the wheat!!! If I could, I would want palm oil trees as well. Yup, the kinds of trees we are interested in.

That's right, I'm talking about the raw food industry. Wouldn't it be fantastic to be the next sugar-king? Or the rice-king? Or the kangkung-king? The raw food industry never fails when you play it right. Your biggest threat are small creatures ruining your crop, that can be dealt with pretty easily nowadays.
So keep your eyes open, invest your money well, and please don't be too greedy.
2. Girlfriends know Best
The next time you ever thought of scolding your girlfriend(or girlfriends, or even "boyfriends") just think about this. These creatures called "girlfriends" might be those sent by a certain "somebody" up there to give you hints on how to make money.
Why?
Simple, Follow the Money.......
Think about this, everytime you get your pocket money, or your salary, where does it go? Don't say your stomach or Lecka-Lecka, those food you can get people like your "best friend" to give you a treat. Most of it goes to your girlfriend's pocket, right? Don't even attempt to deny it.
Oh yea and btw, when it goes to your girlfriend's pocket like the above pic, make sure your hand goes in with it as well.
After that, where does the money go to? Trace it, I would be expecting her to be buying....... clothes.........
or shoes.....
Yes, Vincci shoes.....
So get where I'm going? Or do you see the connection?
Vincci is owned by Padini, so does PDI. What's the point? If my fellow Kedahan, Syed Mokhtar Al-Bukhary sees a potential in this market(I might be wrong if he doesn't invest in Padini but I think I'm right), I suggest you people to pay more attention to this sector.
It's called the "Women are shoppers" sector. They are the biggest consumer in the shopping mall and should you want to make money, you simply cannot leave them out of your equation.
3. Vroom Vroom
That should be the sound of the engine of a super-tuned evo7.
Well, since cars are getting cheaper. You would expect most of your neighbours in Malaysia to at least own a Mercedes each. Am I not right?
Come on, the hey-car back when I was in Seconday school was Mercedes. Damn show off those people. Especially when your life starts to get a bit better coz you got that promotion, back then, most people would flash those money to buy one of these.
To me, they look absolutely hideous. When you want to buy a Porsche, please don't go buy that stupid Boxster coz it's more affordable. Please!!! When you wanna buy a Porsche, go for their high-end model or don't buy one at all.
Well how to make money you ask?
Follow the money.
Of course you can't have those APs coz you know who will get those APs each year. Instead we should adopt Levi's strategy during the American Gold Rush.
"To supply those gold diggers with the gold-digging supplies"(Shovel??)
Here, our gold is obviously the APs, which you could only get in your dream. So why not don't dream, and do something which you can profit from. Like....... a car tuning service?
I know our big bro Jackie Chan has a car tuning business in HK, called JC Sports. Obviously he sees something in this business which we didn't.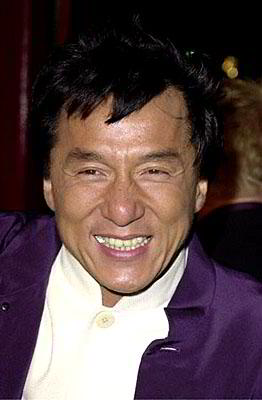 Since it's cheaper to get cars now. I would've expect most people to plunge in to buy those imported cars. Huge market for tuning, just make sure you make it affordable, do a good job and maybe this will make you the "Tuning King" of Malaysia.
Not that bad eh?
Bottomline
It really doesn't matter where you invest your money in, just make sure that you know what you're doing.
Boss Stewie's possible investments:
And BOSS LEPTON wrote this post, not Stewie dammit!!